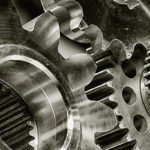 What do your lubrication customers want to know about your products?
AARDCO, LLC has expertise in oil and grease formulation, selection, and tribological and chemical testing.
Reading product data sheets to select an Oil or Grease often the information that is not present is as important as the information that is present.  Customers are wise to the marketing behind product data. AARDCO can test your products to provide the information your customers need to know. Please contact us to discuss your lubricant testing needs.
Why should your customers use your new lubricant formulation? I've tested a great many "new" formulations and as a lubrication engineer  and the ones that were cut first were those in which no clear advantage was presented.  Contact us and let AARDCO optimize your formulation to show a clear advantage to your customers.
Schooling does not teach everything a person needs to know.  Do you have some specialized applications or do your employees need specialized training?  AARDCO runs workshops and webinars to educate.  Check out our schedule of training opportunities.
AARDCO is expert in Analytical Chemistry, Tribology, Rheology, Chemical Education, Colloids, and Mathematical Modeling. AARDCO is in the forefront of lubrication applications with state of the art research in grease thickeners, soaps and surfactants, and lubrication surface-active additives.  Ask us how we can help you.