AARDCO
AARDCO was created to fill a need for providing chemical, engineering, and tribological information. Too often business works under the idea of production first, ask questions later. This leads to playing catch-up when problems arise. The more logical approach would be to ask questions first then apply this knowledge. AARDCO will help that process.
AARDCO has a broad range of expertise in the technical areas of chemistry, engineering, tribology, lubrication, and surface chemistry.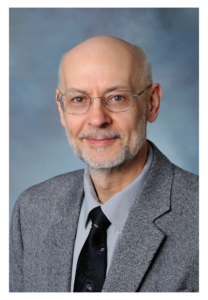 Paul Shiller received a Ph.D. degree in Physical Chemistry from Case Western Reserve University in Cleveland, OH studying the surface reactions at fuel cell electrodes using molecular orbital methods under the guidance of Dr. A. B. Anderson. He received an M.S. degree in Chemical Engineering also from Case Western Reserve University where he studied the characteristics of "Diamond-like films" with his advisor Dr. John C. Angus. From Youngstown State University he received an M.S. degree in Chemistry using infrared spectroscopy to study surface electrochemical reactions under Dr. Daryl Mincey. He also received a BE degree in Chemical Engineering from Youngstown State University.
Currently a Research Assistant Professor he began his employment with the University of Akron as a Research Scientist in an "Open Innovation" collaborative effort between The University of Akron and The Timken Co. in 2011. He is also currently a part-time Senior Lecturer in the College of Applied and Science Technology. In his research position, in the Timken Engineered Surfaces lab and the Center for Surface Engineering and Lubrication Research he carries out fundamental studies of lubrication additives and lubrication mechanisms with an emphasis on quantum modeling, rheology, and high-pressure properties. Previously he worked at The Timken Company as a Product Development Specialist for lubricants and lubrication. He then moved to a position as a Tribological Specialist within the Tribology and Next Generation Materials group at the Timken Technology Center in North Canton. At Timken, he studies how the chemistry of lubricants affects bearings, especially how additives can be used to extend bearing life. Before coming to Timken he managed a polymer analytical chemistry lab at the Packard Electric division of DELPHI. He started at Packard Electric as a quality control engineer in the ignition cable department when Packard Electric was a division of General Motors. He was a Process Engineer on the thin film deposition processes for liquid crystal display products at PanelVision in Pittsburgh. Paul worked as a Research Engineer at The General Tire Company in Akron studying polymer extrusion and molding and the performance of tennis balls. He started his lubrication career as a Summer Intern at The Penn State University.
Paul has received a Professional Promise Award from AIChE and the Shell Lubricants award for Instructor Excellence from NLGI. Paul is a member of STLE, ACS, SOR, ASTM, and MENSA.
More Info
For more information please follow the link to view my CV.